Why the 3W Titanium Stove is the Perfect Addition to Your Camping Gear
May 25, 2023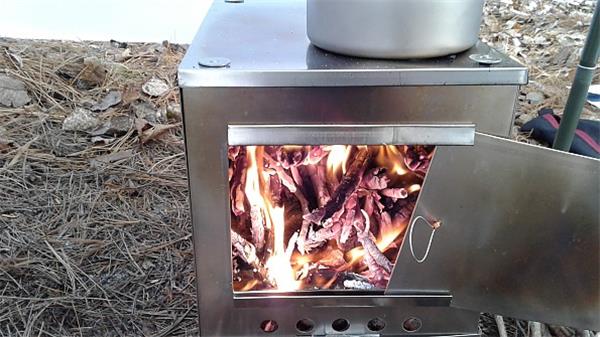 Camping is a great way to escape the hustle and bustle of everyday life and enjoy the great outdoors. However, to make the most of your camping experience, you need to have the right gear. One essential piece of equipment that every camper needs is a reliable stove. And when it comes to stoves, the 3W Titanium Stove is the perfect addition to your camping gear. Here's why:
Lightweight and Compact
One of the biggest advantages of the 3W Titanium Stove is its lightweight and compact design. Made from high-quality titanium, this stove weighs just 2.8 ounces and can be easily packed into your backpack without taking up too much space. This makes it an ideal choice for backpackers and hikers who need to carry their gear with them.
Durable and Long-Lasting
Another great feature of the 3W Titanium Stove is its durability. Titanium is a strong and corrosion-resistant material that can withstand extreme temperatures and harsh weather conditions. This means that your stove will last for years, even with regular use.
Easy to Use
The 3W Titanium Stove is also very easy to use. It comes with a simple design that allows you to set it up quickly and start cooking in no time. The stove has a stable base that keeps it steady on uneven surfaces, and the flame control valve allows you to adjust the heat to your liking.
Efficient and Environmentally Friendly
The 3W Titanium Stove is also very efficient and environmentally friendly. It uses a small amount of fuel to produce a high heat output, which means that you can cook your meals quickly and with minimal waste. Additionally, the stove is designed to burn clean, which reduces the amount of smoke and pollutants released into the air.
Versatile
Finally, the 3W Titanium Stove is a versatile piece of equipment that can be used in a variety of settings. Whether you're camping in the mountains, on the beach, or in the woods, this stove can handle it all. It's also great for emergency situations, such as power outages or natural disasters.
In conclusion, the 3W Titanium Stove is the perfect addition to your camping gear. It's lightweight, durable, easy to use, efficient, environmentally friendly, and versatile. So if you're planning a camping trip, make sure to pack this stove along with your other essentials. You won't regret it!