NOTE: Delivery Time Adjustment Notice
Estimated Delievery Time: 5-7 days, Free Shipping!
POMOLY T1 "WOODS NIGHT" - Limited Edition -
Titanium Camping Tent Wood Stove
WHY T1 ? - Material - 1mm Thickness Titanium - Unique in the world - Deform Resistance
POMOLY T1 Stove "Woods Night" is made from 1mm thickness TA1/GR1 titanium, it's portable and lightweight at just 9.9lb / 4.5kg. Compared with other materials, titanium is high-strength metal. Ideal for as a heat source for a hot tent in winter or cooking meals in the wilderness.
POMOLY T1 "Woods Night" Titanium Wood Stove
Youtube Channel: Lonewolf 902
OUR ORIGINAL INTENTION
Produce high quality titanium wood stoves for camping and cooking.
We hope that high-quality titanium wood stove will be accepted by most camping enthusiasts.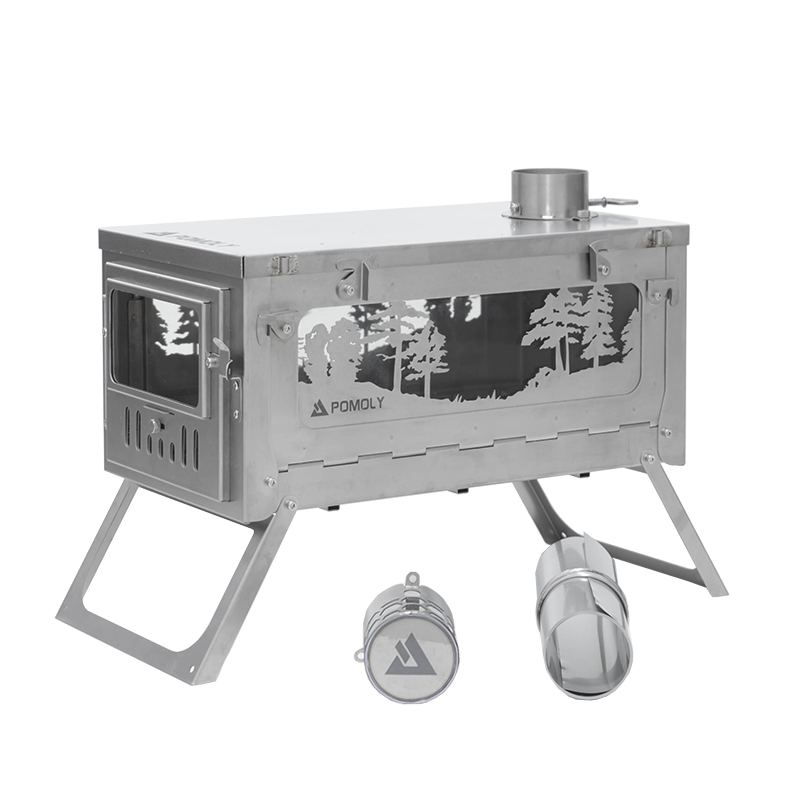 SURFACE POLISHING TREATMENT
Improves fatigue resistance of metal

GR1 MATERIAL
Corrosion and rust resistance, Better Plasticity and Toughness. (Compare the GR2)

3 FIREPROOF GLASS
Observe the burning situation

MELTING POINT
Over 3000°F / 1678℃

"MAGIC" STOVE PIPE
Length: 9.5in Roll up, 9.84ft(3m) Unfold

ADJUSTABLE PIPE CONNECROR
Suitable for other Titanium pipes

FUNCTIONAL AND DETACHABLE DAMPER
Control the intensity of the wood burning

SLIDING INTAKE CONTROL
Control wood burning rate

AIRTIGHT MANUFACTURING TECHNIQUE
Prevent smoke and leakage

FAST FOLDING DESIGN
Suitable for backpacking

REINFORCEMENT TREATMENT
Enhance the rigidity of the stove to decrease deformation

MORE FUNCTION
Move the head cover, burn chamber can be used as a camping firepit


WHAT'S INCLUDED:
T1 "Woods Night" Stove
Titanium Chimney
Chimney rings
Zippered Bag
Smoke Damper
Spark Arrestor

Cut Resistant Gloves
Fire Poker Stick
T1 Stove Ultralight Titanium Cooking Grate
Cooking Grate is suitable for all Pomoly T1 Stoves. Take away the top cover, just put 4 clips at the four corners, and align the grate with the four holes, and you can use it perfectly. And the four extra holes on the outside can be combined with the side shelves (Option).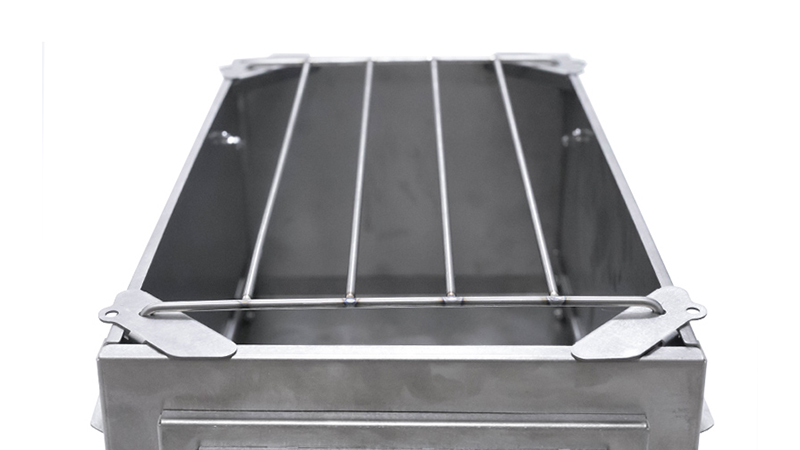 T1 Stove Titanium Side Shelves
The side shelves is made of titanium. This helps the shelves resist rusting. Titanium also makes it more durable than iron or stainless steel.
Use the both side shelves for cooking with camping cookwares to make delicious outdoor feasts, hot coffee, fried eggs and crispy bacon. You can put prepared food or a kettle or pan on the two side shelves, close to the stove, so the food doesn't cool quickly in winter. And can place multiple tableware at the same time.