Stovehut 70 2.0 Review, Has the Water Leakage Been Solved?
Nov 7, 2022
Hello, everyone. Today I mainly answer whether Pomoly Stovehut 70 is still leaking. Please don't worry. We have upgraded Stovehut 70 version 2.0. I hope the following information can help you understand Stovehut 70 version 2.0 more.
I believe many people first saw Stovehut 70 from this video...
We can see from the video that after the tent passed the water test, there were serious water stains in it. The reasons for tent leakage are as follows:
1. There is a hole in the seam of the tent fabric. So the water got into the tent through the leak.
2. There is no glue pressing treatment at the seams of the tent fabric, which will cause a small amount of water leakage. Especially in a rainstorm, the tent without glue pressing treatment cannot withstand the rainstorm.
3. Water leakage at the bottom vent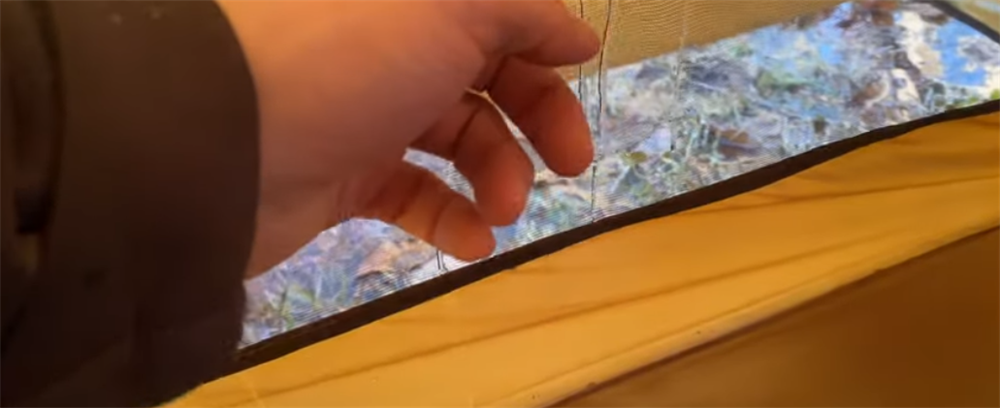 After we found these problems, we immediately rechecked all the inventory and optimized and improved it. At the same time, we are grateful for the test video sent by Stovehut 70, which shows us the real shortcomings of the product!
Two months later...
In two months. Our newly improved Pomoly Stovehut 70 version 2.0 has been launched. Let's see what changes have been made!
1. Change the vent design. Ventilation changed the transparent soft glue before and adopted a new mesh vent design. At the same time, we have added storage mesh bags inside. You can easily place your mobile phone or your belongings.
2. Glue the joints of all tent fabrics.
However, we saw in the comments that although the blogger did not leak, Stovehut 70 leaked again when someone tested it. We attach great importance to customer experience. So we test and improve the product again.
A month ago...
1. We adopt better sewing technology at the bottom vent seam. In addition, we have carried out glue-pressing treatment on the joints inside and outside the tent.
2. Design of fire mat. Before. The side rooms of Stovehut are not designed with fireproof mats. Fireproof floor mats are essential for the use of stoves in tents.
3. There is no leak at the tent joint, and the workmanship is good. The joints of the tent are treated by pressing glue.
Let's take a look at the latest version of the experience!
Awesome video bro! I think I am still going to get one of these bad boys. I just really enjoy the style so fingers crossed I get one that sealed
I follow your channel and I think that you do a great job of testing everything! I have especially followed the tests on the Pomoly tents. I was going to purchase one but I saw your test and decided to wait and see if they got things redesigned. I think that with some homemade waterproofing sealer it will be good to go now. I am proud that they got the side seams all squared away. I will be purchasing one for this winter and hopefully will have enough hot weather left to seal all the seams like I want to and let it dry before I use it. Great job!!! Keep the great videos coming!
Pretty big improvement from the previous version. Good to see a follow up and know that at least the awning is severely water proof lol.
Now Stovehut 70 2.0 has started selling again. We hope you will receive a tent that will satisfy you. After nearly a year of repeated improvement and testing. I hope Stovehut 70 2.0 can bring you a good camping experience. In nearly a year, thank you for your continuous attention to Stovehut 70. Thank you for your support. The Pomoly team will listen to your valuable suggestions patiently.